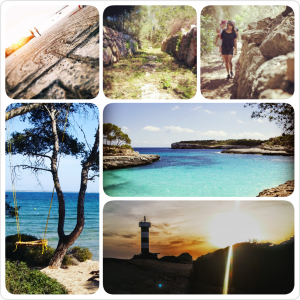 Welcome. Bienvenidos.
Join us on a journey into the wholesome colors, mild climate and remarkable nature of Mallorca.
We will explore the island with all of our senses, roam the narrow streets, taste Mallorca's culture, feel the mild sea breeze, watch the sun go down and journey into magical places where we can be one with ourselves.
Together we will embark on mindful walks and easy hikes, build and walk labyrinths on the beach or experience the magic of a cacao ceremony.
Come on this unique journey that encourages us to be completely present and fully appreciate the special moments on this magical island.